The design team was tasked with designing a new mobile experience that would help HSBC customers manage their money and help them plan for their future. The challenge was to focus on presenting existing financial information in a new and compelling way.
I was part of a team of 2 designers and 1 product owner during this project. I largely contributed to the user and market research, sketching concepts, testing ideas and lead the visual design.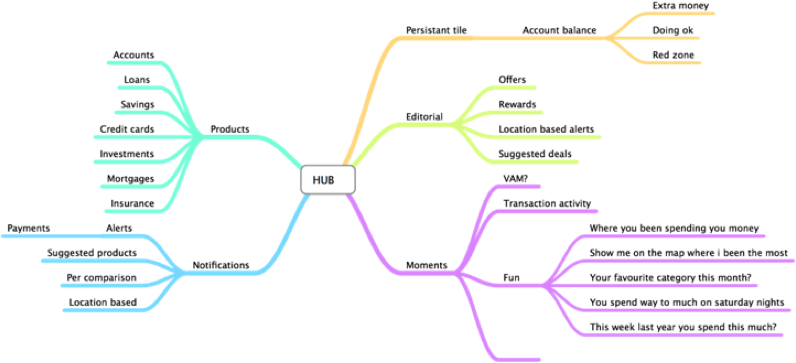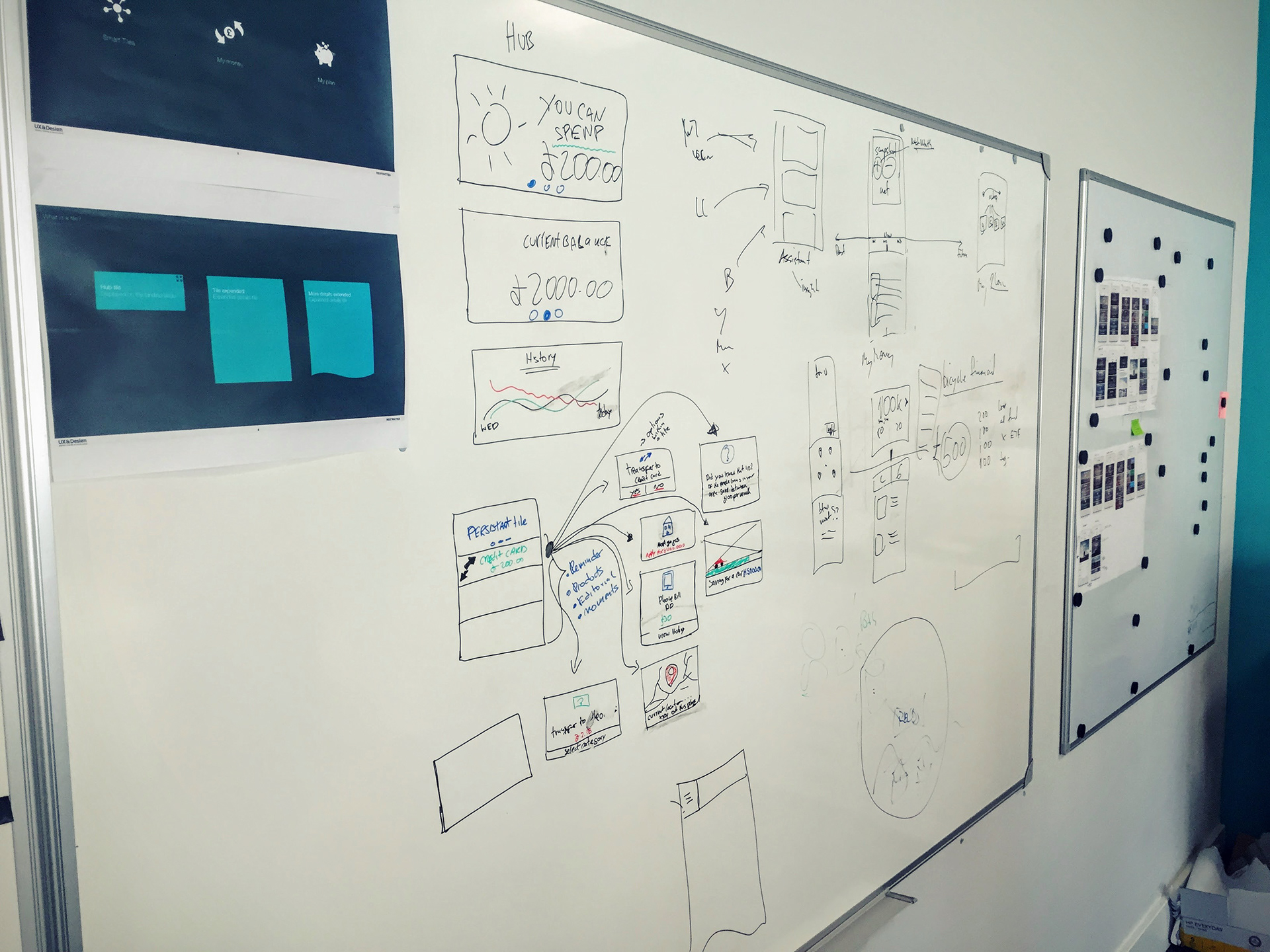 We decided on 3 product features for the app. 
Assistant

 is the first which the user lands on when they log in. It displays a number of smart tiles that are personalised to each user and gives tips to help them save and plan. 
My Money

tracks and categorises their spending, allowing users to clearly see what they are spending the most money on. 
My Plan

 allows users to create financial goals and personal targets.